This article is a supplement to the full Buyer's Guide

When you log in, you will land on your My Account page.
You can always return here by clicking the arrow (1) next to Home and choosing My Account (2)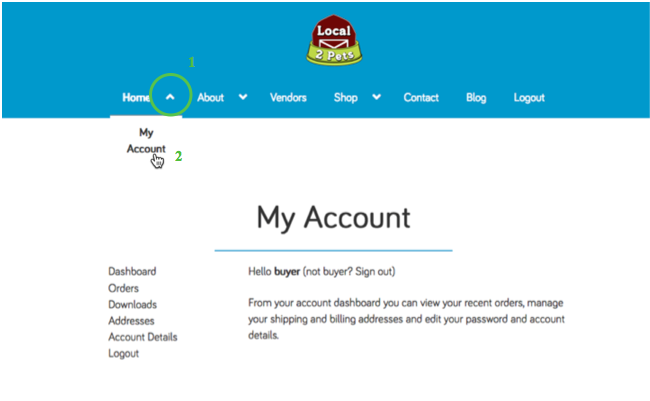 Next, click Home. From Home you can search for products within a radius from a zip code. Leave the Search box blank,
if you would like to see all products nearby. Specify any keyword, such as beef, to search for a specific item.
This is the same functionality you will have from clicking on Shop, but from Home you scan also
browse to the area of the farm, if you do not know the zip code (such as when traveling). To do this, simply click on
Find Your Area Here.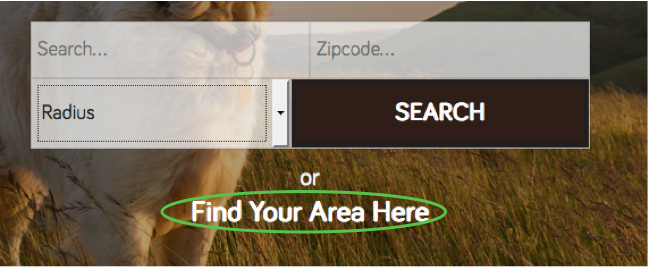 Once you find your area, you can optionally type in a keyword, and then click Search to find products nearby.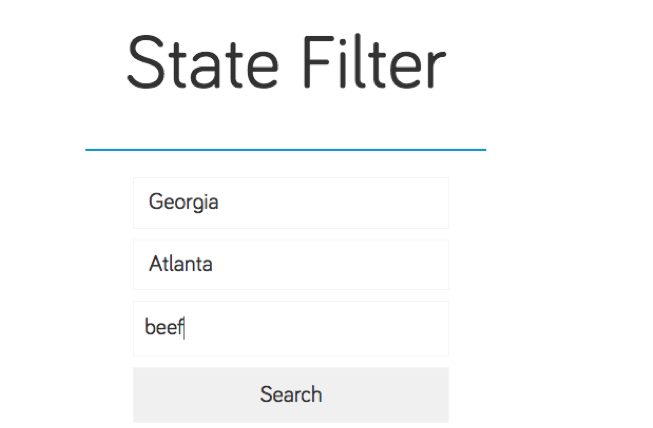 Once you see a listing of products, you will have a few options.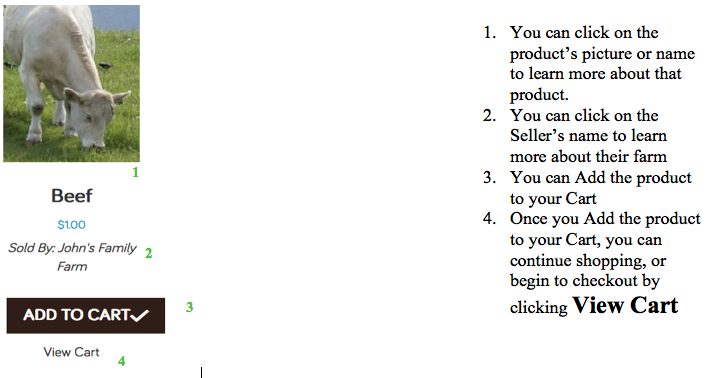 In your Cart, you may change the quantities or delete items. You may click on other menu items at the top to continue shopping,
continue browsing the site, or you may Proceed to Checkout to complete your purchase.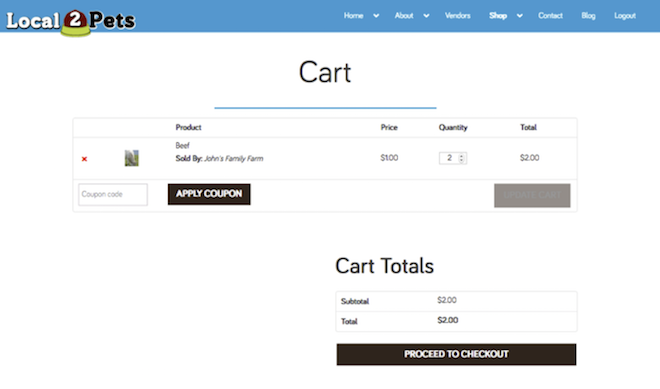 At checkout, you must ensure your Billing Details (1) are correct, then select a date (2), then either Delivery for a fee (3) or
indicate a pickup time (4). If you choose to have the vendor deliver items, we will also ask you to confirm your Delivery
Information. If ordering from multiple vendors, you must make a delivery or pickup choice for each vendor.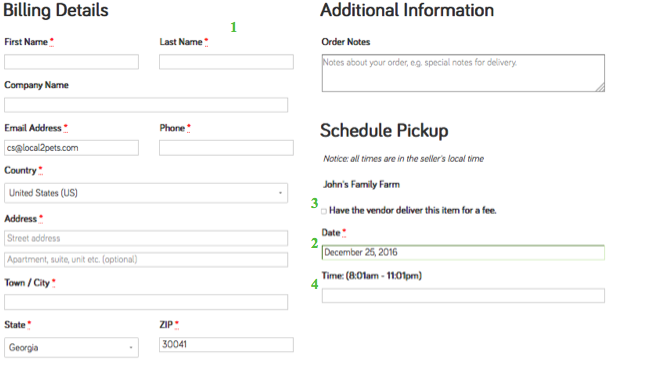 Confirm all of your order details are correct, then click Proceed to PayPal.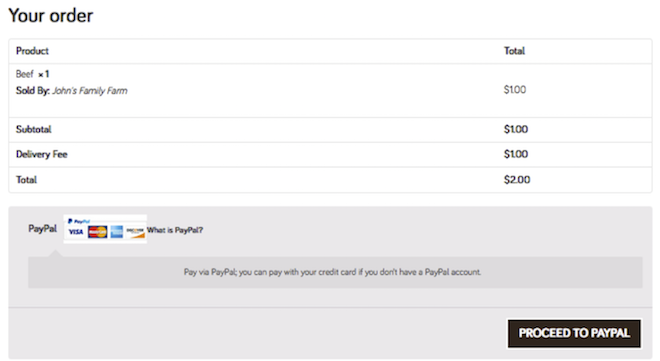 After your PayPal purchase is complete, you will be returned to Local 2 Pets where you can review your order status, shop for more items,
or peruse our blog.