**You may not sell live animals on Local 2 Pets**
Below are ideas about what Raw Feeders will likely be interested in buying. Be sure to note any market distinctions your products have, such as pastured, grass-fed, and human-grade.
Poultry
whole (with feathers and all)
whole/halves/quartered/cut up processed
heads
feet
day old chicks
heart/gizzards/liver
frames (bones with a little meat)
eggs with meat spots, shell blemishes, smaller eggs form bantams
Raw Feeders are happy to buy your extra or aggressive roosters and older hens minimally or fully processed.
Rabbits
cut up
whole with fur
whole/halved/quartered/cut up skinned
heads
feet
stillborn kits
organs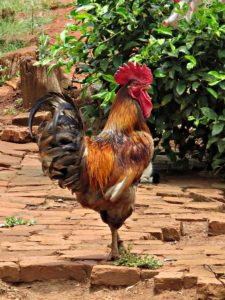 Sheep or other large livestock
*You are welcome to sell cleaned green tripe (recommended to sell frozen)
Whole sheep (skinned, no head) (throw in organs: heart, kidney).
Beef (except for the parts that are prohibited to sell because of the mad cow disease control.
Goat
Pork (if you have a breeding boar that you are planning to slaughter, it is ok to sell it for the same price)
Organ meet, skin, fat, tails, tongue, feet, lungs (not sure about the price), trachea, testicles, and pizzle
Also, if you have an animal with an injury, large cut, or broken leg that won't heal, and you have to put it down, you can still get money for it. Stillborn will sell too. No need to waste.
Odd and older cuts are good, if you need to clean out the freezer.
**Do not sell animals that are diseased or that died by means other than slaughter**